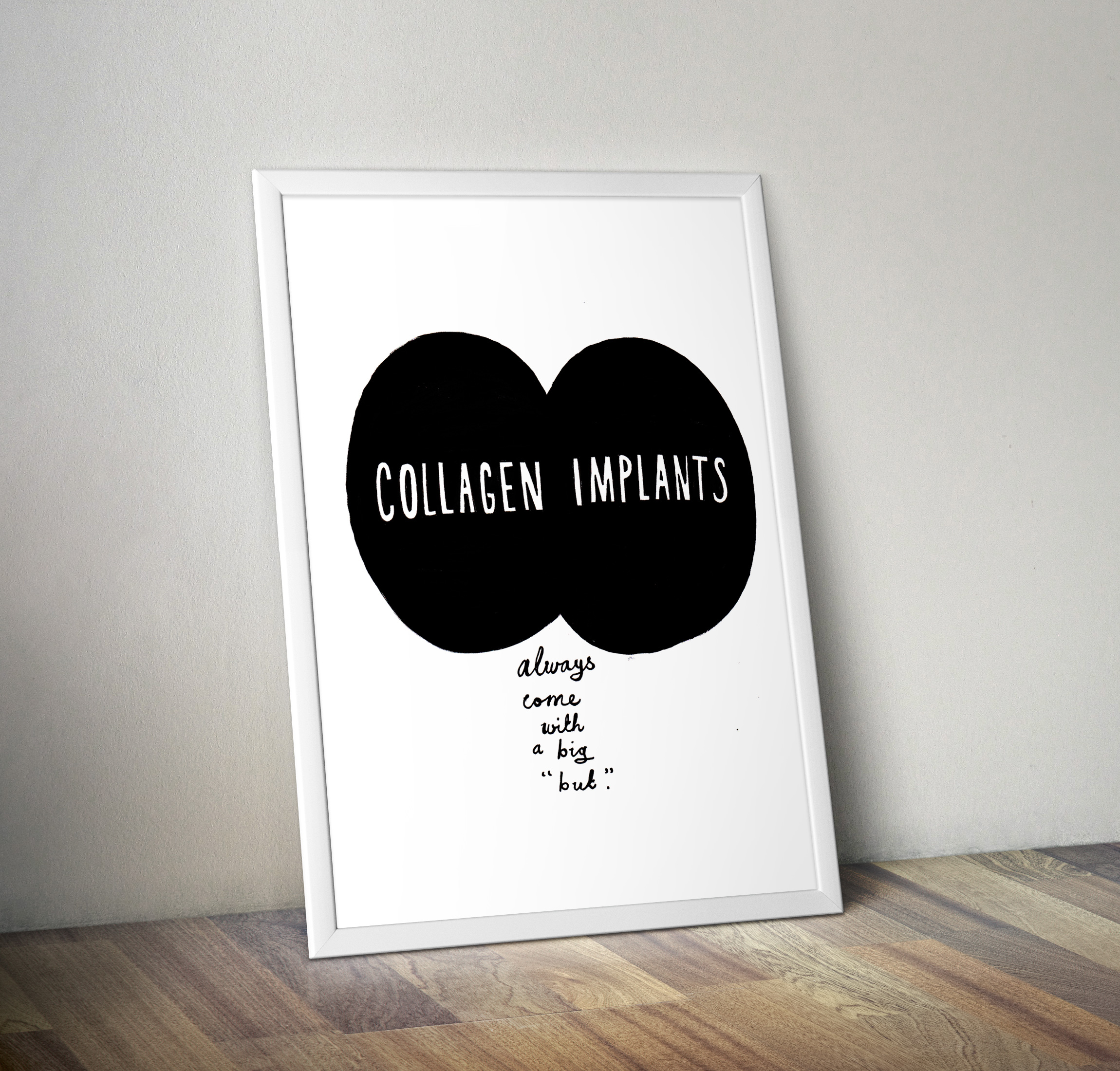 Dave Anderson - Collogen
Edition of 25. Giclee print on 175gsm Colourplan. Signed and numbered by the artist. 42 x 29.7cm.
DAVE ANDERSON
Illustrator, Cartoonist, daft bugger and welsh person, Dave Anderson has been a firm fave here at 'KIN for many years. He has been compared to David Shrigley (rather lazily in our opinion) but for us he bares as much comparison to Gary Larson's sharp wit and sense of the ridiculous. The simplicity of his drawings and the directness of his captions have been a firm favourite at the Art Car Boot Fair for years. Currently residing in Lima, Peru on a "how to draw llamas" course.